About us &raquo Our team &raquo Rita Sebaaly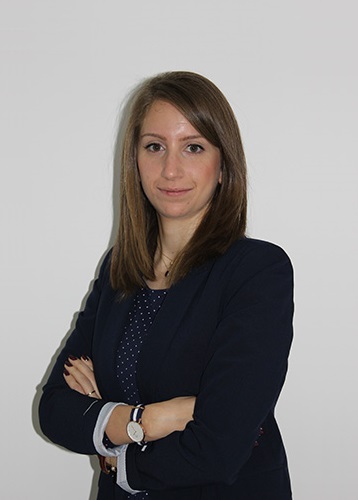 Rita Sebaaly
A dynamic HR consultant and facilitator known for her wide, diversified and in depth experience in behavioural skills, Strategic HR and management. Rita has a wealth of coaching, consultancy and facilitation of soft skills workshops such as HR Framework Implementation, Performance Management, External Equity , work life balance, leadership development, emotional intelligence, team dynamics, and 360 degree feedback.
Rita holds a Master degree in HR Management from Saint Joseph University in Lebanon. She travelled to multiple countries which gave her a wide exposure to diversified cultures and grew her experience in communicating effectively and efficiently with individuals from multinational backgrounds.
As a Learning & Development Expert, Rita is recognized for her exceptional organizational skills, efficient workflow, strong troubleshooting skills, and consistent performance within challenging environments. Her willingness and thirst for continuous progress played a vital role in her becoming a facilitator; while to her commitment to Scouts as commissioner and former chief has granted her the ability to train and lead several teams.
Her dedication and hard work as a Learning and Development officer, along with her strong academic background, has allowed Rita to develop effective strategic thinking, management skills as well as an ability to multi-task.
Rita joined Tamayyaz in 2013 as an HR Consultant and Soft Skills facilitator. She has since then built a proven track record in coaching, developing supervisors, and facilitating Focus Groups. In line with her innovative and systematic facilitation techniques, HR metrics, and numerous HR systems, she has demonstrated the ability to build a positive work environment on all levels.
Her confident, energetic, assertive personality and eagerness to seek perfection make her workshops highly flexible, effective, result oriented, and interactive.