About us &raquo Our team &raquo Samer Dada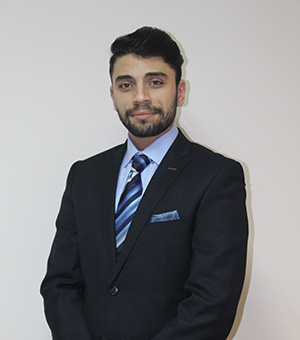 Samer Dada
A young passionate university professor, researcher and entrepreneur. Samer's innovative ideas on learning organization, localization and integral thinking lead him to be involved, since the age of 24, in Education, Research and Development, and Strategic thinking. He then pursued a successful career in HR, Entrepreneurship, and Results based management within several industries.
Samer is preparing his Ph.D. in organizational change management and leadership, while teaching and leading hundreds of students in HR, marketing, strategic management as well as system thinking. Samer also developed and delivered trainings to several NGOs (Farik Beirut, Taliin al Daw, Pachamama Alliance…) related to environment, corporate social responsibility, social entrepreneurship, strategic planning, etc. He is also certified facilitator by the Pachamama Alliance and has offered workshops and trainings, "Awakening the dreamer program", to inspire individuals everywhere to bring forth a just and sustainable world on all levels.
He worked closely with senior leaders and stakeholders; one of his most recent projects was allocating funds for BPGIC (Brooge Petroleum and Gas Investment Company) in order to launch a project management office in the Gulf and build storage tanks for oil and gas. Samer is a managing partner of a Lebanese company, Black Tulip, playing an important role in business start-up, graphic design, and brand management. In one of his interactive and innovative projects, Samer established the first Lebanese SPA guide; it was a unique and creative idea in this field.
For the past few years, Samer has been also writing, assessing and implementing a comprehensive framework for situating and understanding modern approaches to business and leadership (Based on the Integral Theory). This research shows how each, while valid and useful in its own right, is considered partial. Samer is implementing this theory on his new book: "Localization and green economics" (under development).
Samer's passion for research and his enthusiasm lead him to join Tamayyaz team in 2015 as a Research and Development Consultant where he works with a team of professionals to help organizations capture value through the innovative services offered to companies and individuals. Samer attended the Certified ROI Professional (CRP) from the Jack Phillips ROI institute USA; he currently develops Return On Investment articles to raise awareness about this unique methodology.