Our success stories » Schooling: Working & Communicating In teams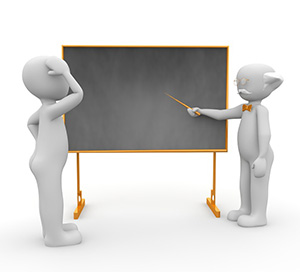 Situation
One of the top Schools in Lebanon;
Need to bring the Admin team closer together and enhance their communication and collaboration;
Urgency to create a sense of unity among Admin team and secretarial team;
On the verge to start up a new Centralized Customer Service Department;
Planning to establish a set of procedures on Handling Difficult Customers and complaints unified across the organization.
Challenges
To deliver a workshop using Experiential Learning Methodology to an organization that uses traditional teaching methods;
To ensure that all participants including senior staff are willing to embrace change, adapt new practices and shift towards a team environment opposed to an individual work environment.
Actions
Creating awareness through highly interactive activities;
Engaging every participant in the discussion, encouraging individuals to share personal experiences and linking it all to Learning Concepts proposed best practices;
Raising awareness on the fundamentals of teams, the advantages of working in teams and their responsibilities as team members;
Explaining the Fundamentals of team Communication, including barriers, Active listening and Body Language.
Results
The formation of one team;
Developing a sense of unity amongst participants from different department;
Enhancing communication and collaboration among employees.
Feedback
"This workshop was very interesting. I recommend it."
"Very fruitful, enjoying and educational. Teaches us also to be patient."
"Good workshop, good job, great facilitator, good information. Thank you I like to do it again."
"With life improvements and very quick changes, I really recommend more workshops for whoever has been doing the same job for years."
"The way the workshop was conducted is very professional."
"Teaching me how to listen more and respect others ideas with attention. Many objectives were met." "Teamwork was very effective Covered many important points."
"Very useful, learning and communicative. Really taught me to be more attentive."
"Being a fan of communication and team work, I personally felt that t covered all the areas needed."
"The facilitator was a Very good listener and communicator and time passed really quickly. Very very interesting."