Our articles » Transparency: Key To Ensure Better Corporate Governance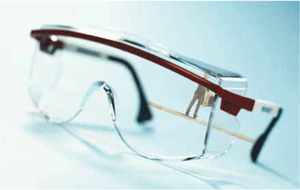 For many small and medium sized businesses in the early stages of growth, the challenges of obtaining bank funding or persuading investors to part with their money is very real, and one of the main limiting factors to realising their vision. So, take the challenge to acquire control and increase your chances of success or, say, winning the battle for funding and realising business vision. A host of practical steps, if undertaken immediately, proactively and honestly, to ensure transparency can guarantee lenders and investors engagement:
The Reality Check
Below is a menu of practical suggestions that business owners can take on board and implement under the general theme of "transparency" and which are rooted in the following realities:
+ Lenders or investors need to understand your business in detail before they can participate in your business
+ Investors need hard evidence of past performance as a predictor of future returns for them
+ Banks are conservative lenders and, therefore, place a high focus on managing their risk
+ Investors need to know how key decisions are made by the owners and need to trust the individuals in the company
+ Financial, legal and other compliance fundamentals must be in place
+ To successfully engage with banks, or, investors, you must know how they operate and provide the answers they need
+ No single entrepreneur has a monopoly on all the knowledge or skills to grow the business
Write a company CV
Just like an individual seeking a job, preparation of a strong CV is a key ingredient of success for a business. Clear communication of the core business proposition, strategies, strengths and achievements, the team, and future vision is vital to engage lenders and investors. Take time to write one for your business that is dynamic and compelling. Make sure it is regularly reviewed and kept up to date. No more than three to four pages or 15 slides.
Audited accounts
Invest early in preparing annual accounts by a reputed audit firm at a reasonable cost. Most banks and lenders will simply refuse even to engage in discussions unless you can provide externally verified financial statements. Failure to do this creates doubt and a lack of transparency.
Formal board of directors
Whilst it is a legal requirement to have a board of directors, many small companies do not hold formal board meetings and fewer still document proper minutes to record key decisions made for the company. Increasingly, lenders want to see the details of at least 3-4 board meetings per year as evidence of good governance.
Document relations with key stakeholders
Long-term relations or arrangements with key suppliers, customers should be documented and formalised to ensure no ambiguity, and that the commercial terms are transparent and predictable. Verbal or informal arrangements carry little weight in assuring investors. Always seek external advice before entering into major contracts – it is a wise investment in the long-run rather than taking a chance on creating future problems or issues that destroy company value.
Debtor management
Make sure that there is a formal and documented process to manage collections and payments from debtors in the market. Preparation of up to date management information, including aging analysis and trends shows lenders and investors that there is focus and control on this key aspect of working capital management.
Weekly activity report
Start preparation of a simply weekly activity summary highlighting key aspects of the business operations. This simple one or two page document embodies the habit of recording key events that forms a record for prospective lenders and investors so they can access the company history easily. It should take no more than an hour or so to prepare this report, and very quickly it will become a habit and extremely useful management tool to promote strong internal communication and accountability.
Just like an individual seeking a job, preparation of a strong CV is a key ingredient of success for a business.
Operating the bank account properly
Running "all" business transactions through the bank account provides lenders with a formal body of evidence to assess revenues, costs and trends in the business. Bank statements are given heavy reliance to review day to day operations, and when they show consistent patterns of growth and good working capital management, they give significant confidence to investors and lenders.
Separate business and commercial
Keep your personal life separated from the business in all respects. In small businesses, everything from phone, car and holidays can be mixed in with the operations. From the start, it demonstrates strong focus and organisation to investors if the business activities are clear and segregated from the personal activities of the owners.
Owner's reputational risk
Banks and investors not only invest in the business, they also invest in the owners and management team. Assessment is made either formally or informally about the reputational risk of the owners at a personal level. Accordingly, it is vital to ensure that personal bank accounts, legal matters and other similar aspects are in good order as far as possible, and that your networks or previous employers are supportive.
External advice
The presence of external advisors, carefully selected to provide additional skills or expertise that round-out the gaps of the owners is seen as a major positive step by lenders. It shows focus, long-term thinking and transparency to bring on board external support.
Licenses and legal documentation
Make sure that all legal documentation to comply with laws and local regulations is fully up to date and comprehensive. Gaps in this area raise significant business risk and deter investors and lendors.
In conclusion, these practical governance steps will prepare any small business owner to increase the chances of successful engagement with lenders and investors. There is no reason not to start today! Timing, frequency and depth will depend on the exact circumstances in your business and the resources you have available. However, being proactive and taking the time to increase transparency in your business will quickly and demonstrably support your growth, company value and success in the future. Good luck!