About Us - Tamayyaz » Our Unique Approach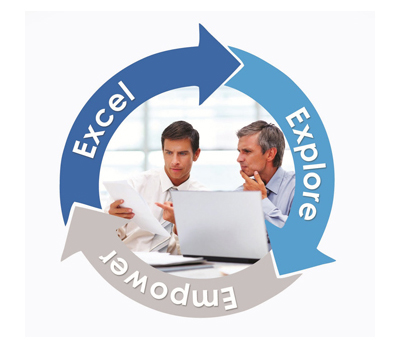 Explore
Partner with you by immersing into your company, understanding the operations of your organization, probing deeper into areas of opportunity, and identifying the missing gaps and challenges in collaboration with the expertise of your human resources.
Empower
Customize, develop and implement a human capital development program through focus groups, workshops and training modules in order to generate best practice solutions.
Excel
Follow through to make sure that your employees acquire the "best practices" to continuously enhance performance and move the company towards excellence.