About Us - Tamayyaz » Our Company Overview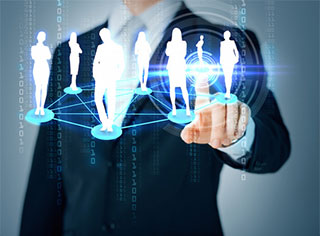 Tamayyaz is a bespoke provider of tailored solutions for leading organisations and individuals across the Mena region. Since its establishment in 2009, we have engaged with over 150 clients from all sectors, including Automotive, Telecommunication, Information Technology, Banking & Finance, F&B and others.
As human capital developers, Tamayyaz works collaboratively with its clients to personalize and tailor the right approach and process that will lead them towards the continuous creation of higher performance.
Our philosophy is based on the belief that all individuals and organisations are unique and require individual solutions to meet their needs – this is why we have the fingerprint in our logo that is carried through to all our engagements. We seek to impart knowledge that translates into embedded behaviours and a sustainable culture of learning and development that enables the organization and individuals to achieve their objectives.
Our strength is our people with in-depth international experience combined with a deep understanding of local culture and business operations in the region.